Cristalería Benissa is a family and close business with a wide experience and tradition because it is present in the building sector since 1971. We are constantly evolving, attending fairs, formation courses… in order to be able to give an answer to your demands, doubts and needs. We always look for customised solutions working with the best brands on the market to fulfil our clients' expectations.
Formation course at the Saint Gobain Gass factories in La Almudia de Doña Godina.

   Paquita Pastor and Josep Estupiñá, founders of Cristaleria Benissa in 1971.

Cristalería Benissa has an over 1,000m2 facilities where we work glass, aluminium and PVC. We install shop windows, glass facades, glass door automatisms, bath screens and shower enclosures, curtains, venetian blinds, external blinds, door and window enclosures, plexiglas, frameless glass curtains, polycarbonate… And, of course, we have all types of glass such as stained glass, fused glass, decorative glass, thermal and acoustic insulation glass, security glass, self-cleaning glass… We want to highlight the solar control glass: SGG CLIMALIT PLUS with SGG PLANISTAR, which is environmentally friendly because it allows significant energy savings and, therefore, considerable savings in the monthly electricity bill.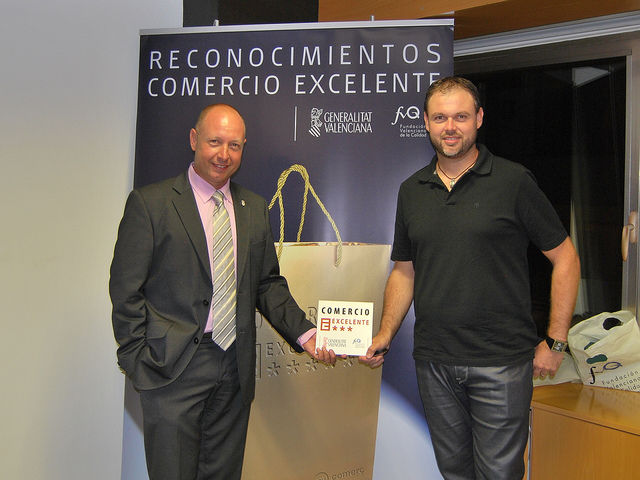 RELIABILITY AND SAFETY
Cristaleria Benissa has been fulfiling our client's expectations for over 45 years and we offer the tranquility of working with one of the few companies in this sector with the quality distinction 'Comercio Excelente' awarded by the Generalitat Valenciana.